Welcome to Structured Views!
Written by Chris Olson on Oct 10, 2018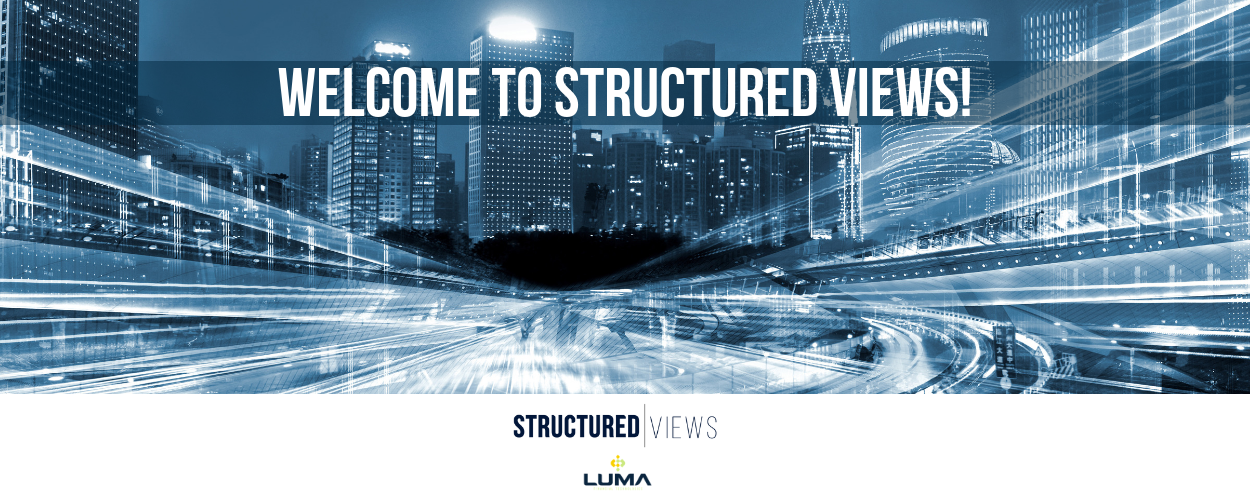 Welcome to the official blog of Luma Financial Technologies
We provide an independent, multi-issuer platform that makes it easier for financial advisors to source, configure, compare and price structured products and annuities.
While we are a standalone company with an independent platform, we were created out of Navian Capital, a long-time distributor and wholesaler of market-linked CDs, notes and annuities. (See a couple feature stories on us here and here.) Therefore, we have and know people, like our strategic investment partners, BAML and Morgan Stanley, with deep expertise in structured products and annuities.
We believe our market is poised for growth and we'd like to share our insights and expertise to help make that a reality. What better way to do that than to start a blog? To wit, "Structured Views" is a resource for investment management professionals to learn how to better incorporate structured products and annuities into their services and offerings.
Through this blog, we'll also share helpful information about Luma's features and capabilities so you can get the most out of the platform. When you become a blog subscriber, you'll not only get updates on new functionality and feature enhancements, you'll also receive analysis and commentary on industry trends as well as educational content on structured products and annuities that will make you a better advisor. Our objective is to speak simply and effectively on all matters related to structured products and annuities – what they are, how they work, and how advisors, product managers and issuers alike can utilize Luma to help investors achieve their financial goals.
I hope this introduction has piqued your interest. You can tell us it has by becoming a blog subscriber!
As an incentive, we'll send a warm Luma fleece vest to the first 10 subscribers (North American residents only though). Just fill out the form on the top right to become a subscriber!

Here's to more and better structured views!
This information is for distribution to institutional clients and is for broker-dealer use only. It is not intended to be distributed to individual retail clients. Any material provided is for information only and is not intended as a recommendation or an offer or solicitation for the purchase or sale of any security or financial instrument.